When researching my previous post I got to thinking about defaced currency and this coloured printing technique and I had this crazy idea. I decided to sacrifice one of my pad-printed coloured ocean series dollars for the good of the coin collecting community.
What does a coin look like under this colour? Here is my test coin, a coloured pad-printed bottlenose dolphin Australian one dollar.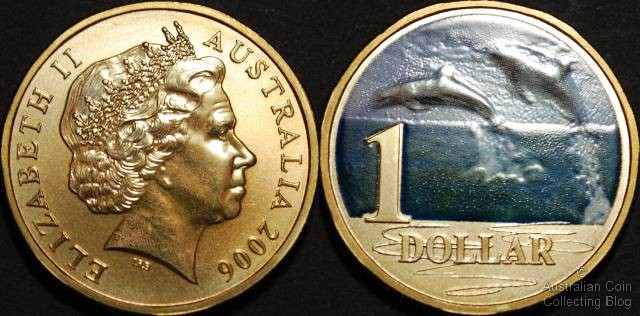 Australia 2006 Coloured Ocean Series Bottlenose Dolphin
To remove the painted surface I first tested to see if Acetone was enough to remove it. After soaking for a few hours the paint was easily peeled away.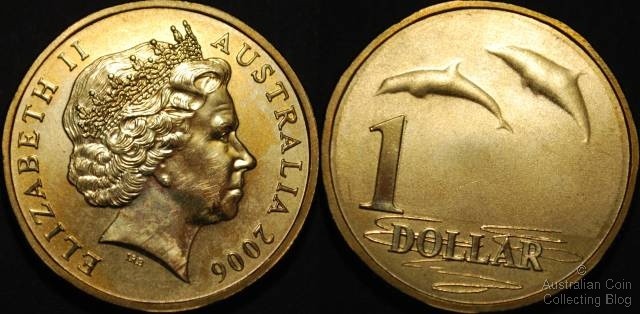 Australia 2006 Bottlenose Dolphin -without colour
The above coin is the result. Who would have known that the dolphins were struck onto the coin and just not included in the paint job! It's still a perfectly good dollar as far as I can tell even though it's defaced. Still legal currency worth a whole dollar down from it's $14.95 issue price. Still this was an interesting experiment. I can only guess that over time this pad-printing might not stand the test of time and we can expect to see more dollars in this condition.
Posted by harrisk at May 3, 2009 1:57 PM
Subscribe to our Newsletter