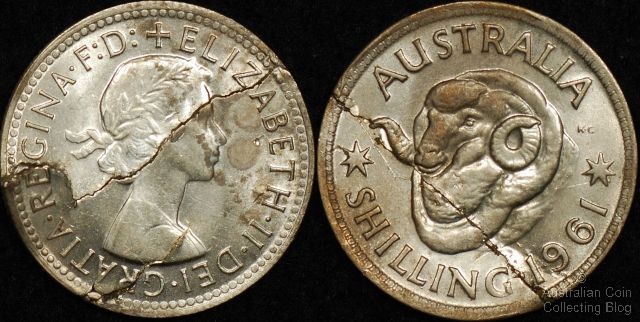 Major planchet flaw shilling
Impurities, foreign material or gas is the reason for the obviously serious defect in this 1961 Australian shilling. So major is the defect that I believe with little effort this coin could be broken in half (not that I'm going to try)! Often seen on all coin types, minor planchet flaws don't always command a premium price. Sometimes they are just an annoying detraction on a beautiful high grade lustrous coin. But for the error collector, spectacular errors like this one are always sought after.
Planchet and lamination flaws come in all shapes and sizes, many of which can be seen if you have a look through our master article of coin errors.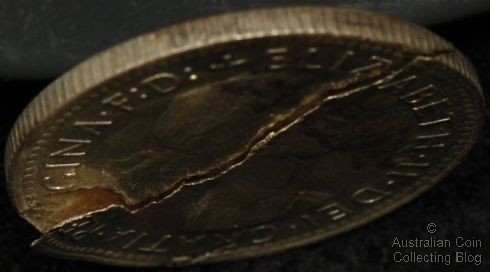 Major planchet flaw shilling
Posted by harrisk at March 30, 2011 10:47 AM
Subscribe to our Newsletter