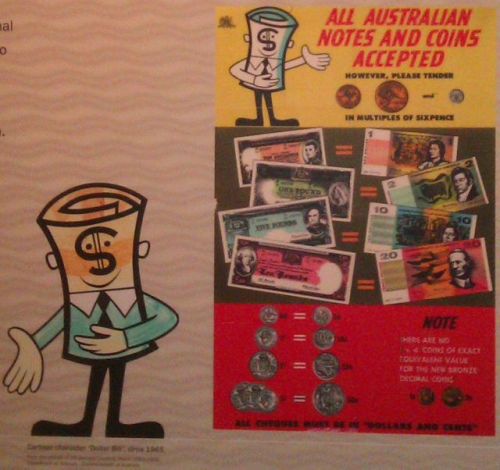 The Museum of Australian Currency Notes is located within the Reserve Bank of Australia at Martin Place in Sydney. It is a fascinating display of the history of Australia's currency notes with some stunning examples of rare notes, note designs and banking ephemera which the public can view free of charge.
The museum has an area dedicated to the changeover from pre-decimal to decimal currency in 1966. In 1963 the Australian dollar was proposed to be called the "Royal" before public opinion decided on the dollar as the new Australian unit of currency. Other proposed units were the Roo, Digger, Kwid or Dinkum. Sketches for notes in the "Royal" unit were made and these are displayed at the museum.
Dollar Bill, the cartoon character born for the changeover explained decimal currency to the general public and businesses and he adorns original posters and brochures within the displays at the museum. The Reserve Bank of Australia Museum is well worth a visit if you're travelling through Sydney.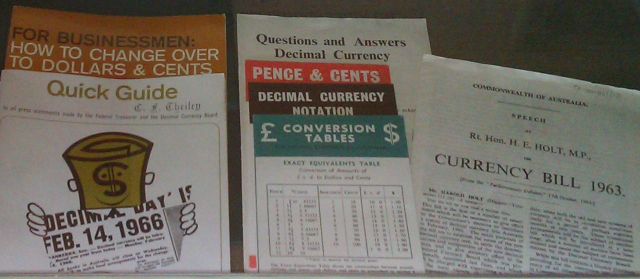 Posted by harrisk at March 28, 2012 1:33 PM
Subscribe to our Newsletter