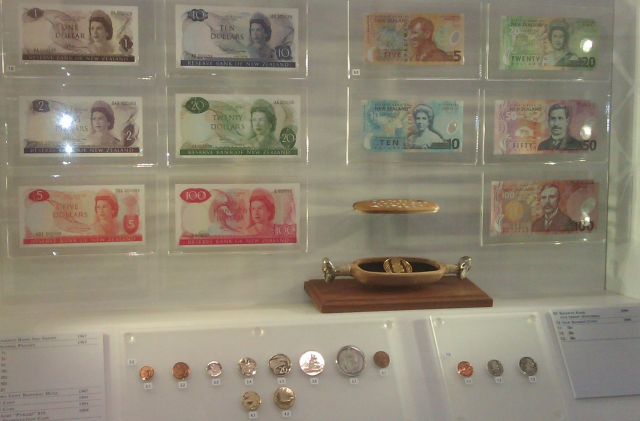 Reserve Bank of New Zealand Museum, Wellington
A holiday to New Zealand wasn't complete without some numismatic enlightenment in the form of a trip to the Reserve Bank Museum in the country's capital of Wellington. Now New Zealand doesn't have it's own mint so all currency is handled (since 1989) by their Reserve Bank. Polymer notes are printed in Melbourne, Australia and current circulating coins are produced at the Royal Canadian Mint.
The museum has displays of all manner of numismatic material. Examples of old paper notes, pre-decimal coins, early decimal coins including the famous 1967 Bahamas Mule and explanation of the new coins and when and how the changes to these new coins occured. The museum was well equipped with freebies including lollipops, pamphlets, posters and we even took home some shreddings of polymer notes! The museum gave us the insight into New Zealand coins and notes that is unobtainable elsewhere with very few coin shops to mention and new releases sourced only through New Zealand Post. Staff at the Reserve Bank Museum were friendly and very accommodating.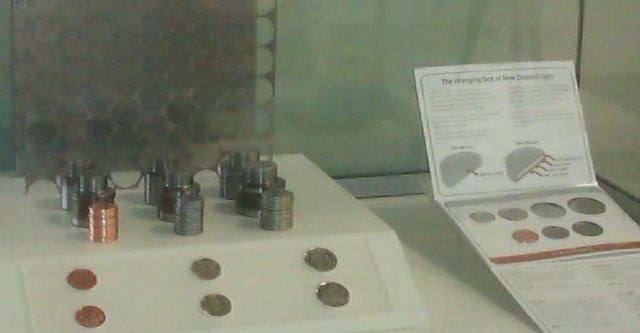 Coins, dies, blanks and scissel (the leftover of the sheet metal after the blanks are punched out)
Posted by harrisk at April 16, 2012 9:44 AM
Subscribe to our Newsletter