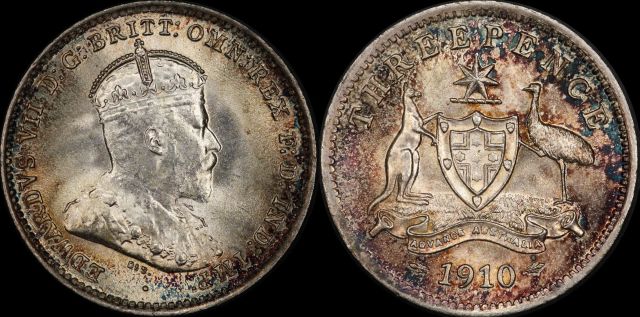 1910 Threepence PCGS MS67 for sale in auction No. 3
If you're after a pretty penny, superb sixpence or a flawless florin then look no further than the latest Pacific Rim Online Auction.
Pacific Rim is back into the online auction scene after previously running Coinline Auctions which wrapped up a few years ago. Pacific Rim Coins is a well known numismatic business trading since 1987 under the leadership of Chris Buesnell. Chris was one of the pioneers in bringing PCGS into popularity in Australia. The business has also recently taken over the Monetarium Sydney premises in Kogarah and is a member of ANDA and are a PCGS registered dealer.
Now into it's third online auction, Pacific Rim Online Auctions is another avenue for collectors to find that quality new piece for their collections. You'll find a lot of the items up for auction are graded and slabbed by one of the top third party grading services, PCGS. This certainly gives the online buyer piece of mind when making that, sometimes tricky purchase over the internet.
The latest monthly auction, Number 3, is a real treat for collectors and a quick browse of the lots will have Australian pre-decimal collectors quivering in their boots. We'll go so far as to say the items offered equate to the most extensive complete pre-decimal coin collection that has been offered for sale and the majority of the coins are graded and slabbed by PCGS. Many earlier coins are top of the populations so it's quite likely some coins of this scarcity and rarity simply will not be seen again.
Keep en eye out each month for new and exciting auctions.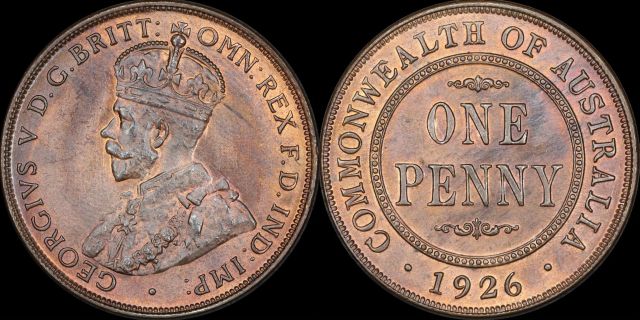 1926 Penny PCGS MS64RB for sale in auction No. 3
Posted by harrisk at June 4, 2012 3:46 PM
Subscribe to our Newsletter