If anyone's shopping habits are like my own then you'll understand when I say that I will be more drawn to something if I see it in use first. Whether this be on TV advertising where people are using a product or a piece of clothing I like displayed on a shop mannequin. Seeing an item or product displayed or in use helps me understand how it will be used or how it will fit into my lifestyle or even how it might look on me wearing it!
So I thought I'd share with our readers and potential customers of The Purple Penny some of the ways people use and display their The Purple Penny products.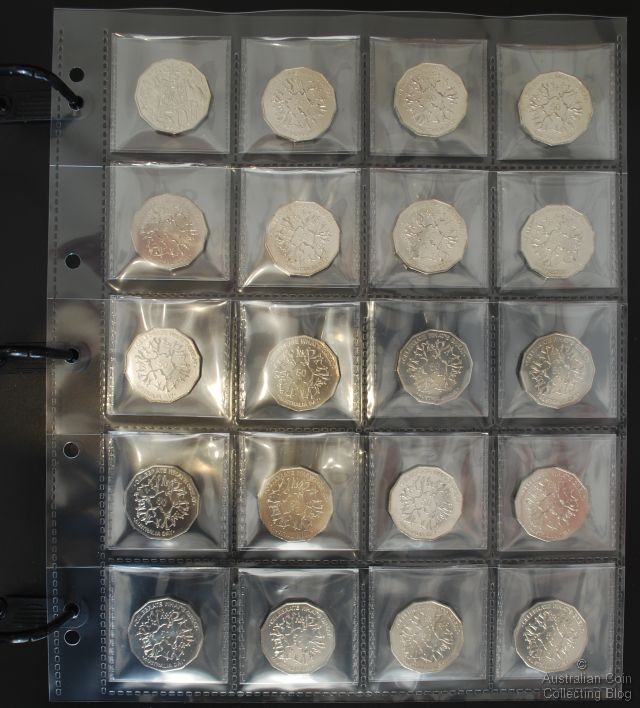 Coins in Saflips in The Purple Penny 20 Pocket Coin Pages
Above is shown the simplest, easiest and most versatile way to house any coins of any size (up to 2x2). When using Saflips you only need one size holder, unlike when you use cardboard 2x2's where you need a variety of different sizes for all the different sized coins. They slip easily into the 20 pocket page and make viewing the coin particularly easy.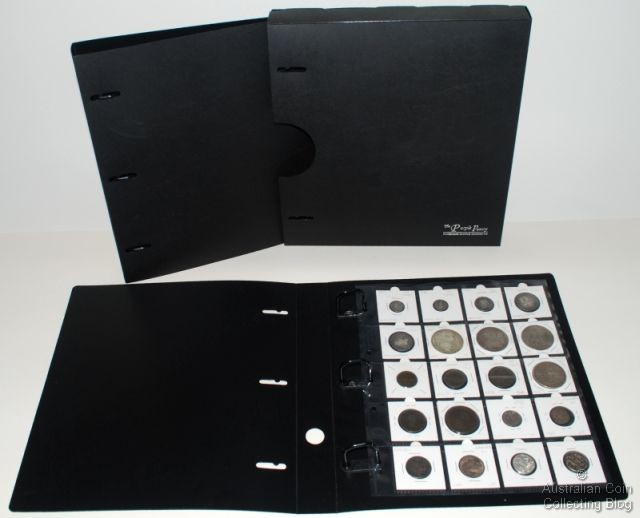 Coins in Cardboard 2x2's in The Purple Penny 20 Pocket Coin Pages in The Purple Penny Album
Above is shown The Purple Penny 20 pocket pages fitting with ease into The Purple Penny Albums. Whether you choose to use our Saflips or Cardboard 2x2's the results are just what you need for the archival storage of your collection long term.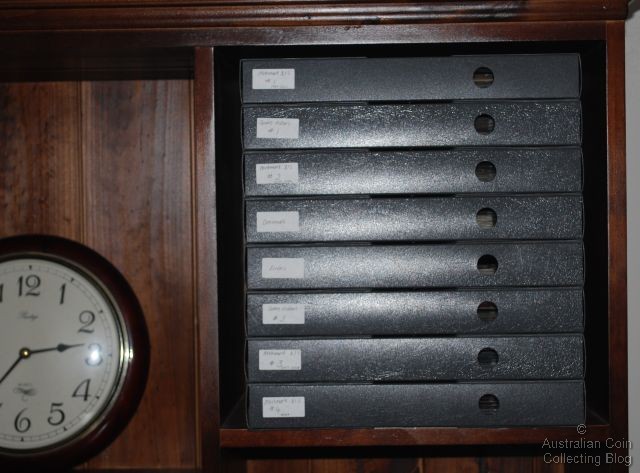 The Purple Penny Albums neatly stored on the Bookshelf
If you prefer to have your collection close by for ease of viewing then The Purple Penny Albums stacked on the bookshelf is the right way to go. Storing the Albums horizontal takes the gravitational pressure off the album and pages which will give you longevity out of your albums.
<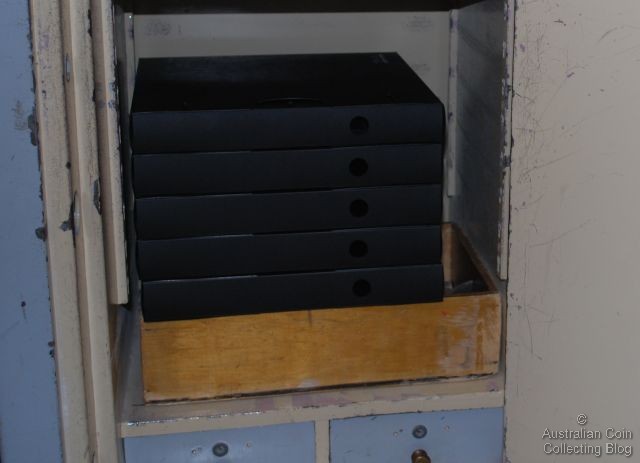 The Purple Penny Albums neatly stored in the Safe
If security is what you prefer then The Purple Penny Albums can fit neatly into the safe to be stored securely and away from the risk of fire and thievery.
Generally we recommend that you can fit around 10 pages of coins into each album which equates to 200 coins per album. Stacking 6 albums (for example) means housing for 1200 coins! Quite a neat way of storing your collection, don't you think?
Posted by harrisk at June 5, 2010 3:55 PM
Subscribe to our Newsletter