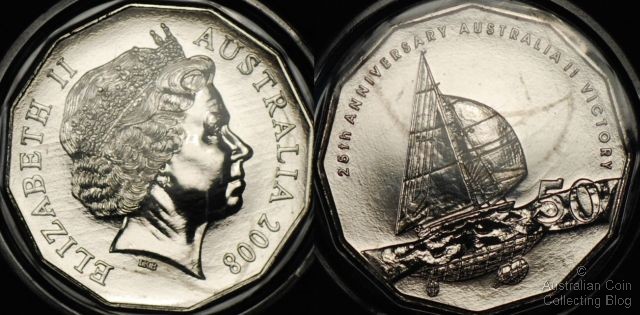 Australia 2008 Australia II 50c NCLT
The 2008 Australia II 50c coin shown above was released by the Royal Australian Mint as a collector coin not intended for general circulation. This is known as NCLT or non-circulating legal tender.
It commemorates 25 years since Australia II's America's Cup victory in 1983. This victory was attributed to the famous Lexcen-designed winged keel and ended the USA's 132 year winning streak in this sporting event.
This 50c is the standard 31.51mm dodecagonal coin with plain edging. It is copper nickel weighing 15.55g.
The reverse design by Caitlin Goodall features the vessel Australia II riding the waves with the special keel showing below the waters' surface. The obverse of this coin is the standard Ian Rank-Broadley effigy of Queen Elizabeth II.
32,916 of these coins were issued in the card shown below which is specially designed to fold into the shape of the winged keel.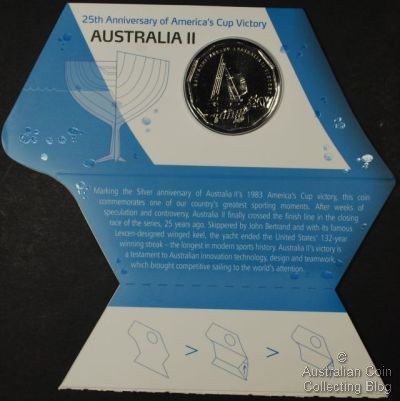 Australia 2008 Australia II 50c 3d card
Posted by harrisk at November 18, 2010 11:07 AM
Subscribe to our Newsletter