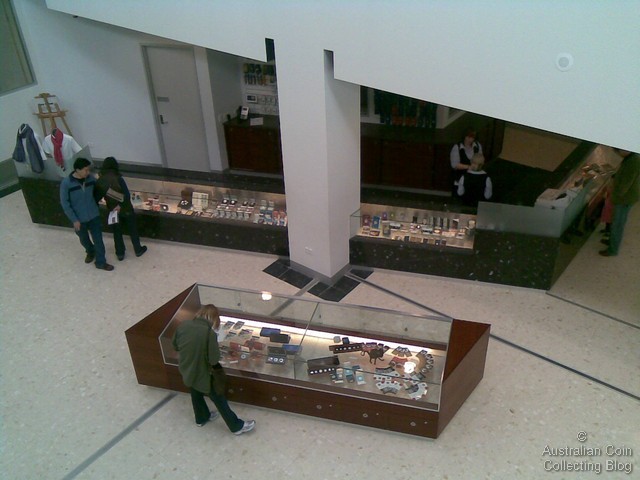 The Mint Coin Shop sales increase by 57%
The Royal Australian Mint annual report is released every year which is exciting as it lets collectors accurately know what the mintages of all the Mint produced products are. Not excited yet? Well apart from this, it provides an overview of the Mint's activities for the year. This years report is 156 pages long and can appear tiresone. So......excited as I am, I thought I'd give it a run through and provide readers with an overview of interesting facts contained in the 2009/2010 Annual Report.
The Mint Shop and gallery attracted 256,000 visitors for this reported financial year. In January 2010 a computerised thermal imaging system was installed to calculate this number of visitors to the Mint. The Mint Coin shop has increased it's sales revenue by 57% from the previous financial year. At present Online Sales are managed by a Call Centre separate to the RAM facility. It's interesting to note that RAM sales direct to Australia Post has seen a drop of 14% which is seen as a direct response to the decrease in the disposable income of self-funded retirees due to the instability of the global financial market. A contradiction to this is a 90% increase in sales to international dealers which has been attributed to the RAM's attendance at international coin shows.
For this reported financial year the Royal Australian Mint in Canberra produced 527,000,000 pieces of Australian circulating coinage which is an increase of 83% on the previous year.
There's much more interesting information to follow in Part TwoPart Two, so check the Australian Threepence Weblog again soon.
Posted by harrisk at November 28, 2010 7:14 PM
Subscribe to our Newsletter