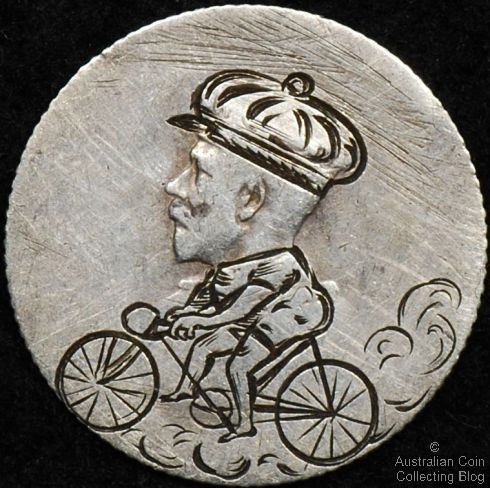 1919m sixpence with interesting obverse PMD
Sadly it seems King George V has cycled in a comedic 166th place in the recent 2011 Tour de France cycling race. That's second last btw.
Seen above is a 1919m sixpence with very interesting post mint damage, this coin certainly didn't leave the mint this way! More commonly coins are artistically altered and called "love tokens" as pieces to be carried and treasured by loved ones. We're not sure who once treasured this little beauty but given Cadel Evans' recent win we thought fitting to post it up for a bit of coin humour.
Posted by harrisk at August 17, 2011 7:45 PM
Subscribe to our Newsletter