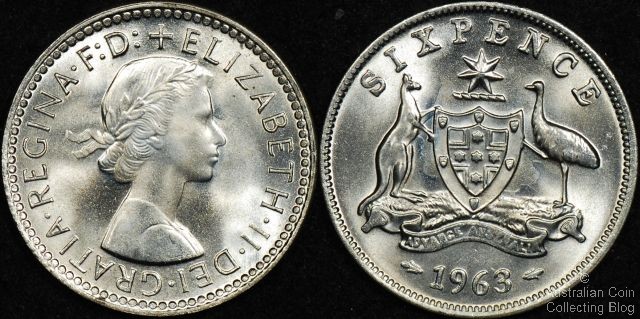 1963 Sixpence with strong reverse die clash
Die clash occurs when the dies strike together when a blank is not loaded in the press and one die damages the opposing die. This damage to the die face appears as outlines of the opposing sides design appearing on the die. The coins then struck will have elements of the design of the opposing side appearing with it's own design.
We see here a superb gem uncirculated Australian sixpence from 1963 recently removed from a mint roll. It's spectacular because the reverse features a clear outline of Elizabeth II around the shield between the kangaroo and the emu. It's a mirror image of the outline of the portrait design seen on the obverse. In a heavier die clash, the clashed design will appear "stepped" with a clear difference in height on the coin surface.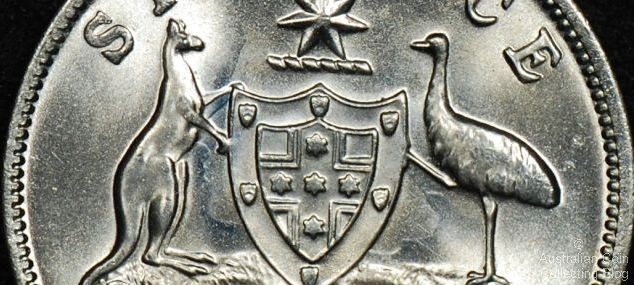 1963 Sixpence Reverse
Posted by harrisk at May 14, 2012 11:38 AM
Subscribe to our Newsletter