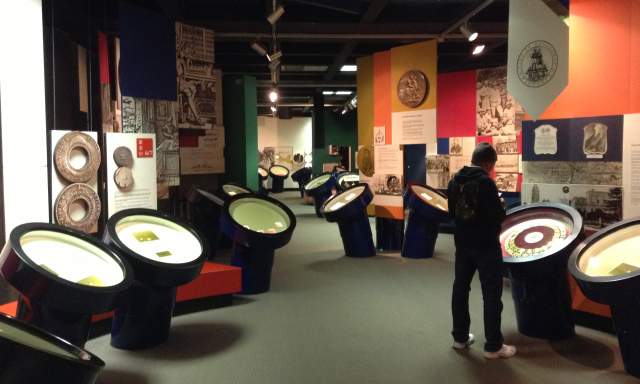 The Gold Museum, Ballarat
It's not every day that you get to see an exhibition of rare, high-quality gold coins from Australia's colonial days, but for gold sovereign dealer Eric Eigner, last April 20th was one of those days. He took some time out of his busy schedule to give us a rundown of his recent trip to the Ballarat Gold Museum.
The last time I visited Ballarat, I had not had the opportunity to visit Ballarat's famous Gold Museum, so when I was in the neighbourhood last April on coin-related business, I took a few hours off the numismatic circuit to check out the museum's legendary gold exhibition.

I hadn't heard of the museum until it was mentioned to me by one of the friendly staff at the nearby Sovereign Hill. So after spending a quick five hours exploring the mining-related demonstrations at Sovereign Hill (including an impressive $145,000 gold pour), I wandered across the car park to the building that housed the Gold Museum.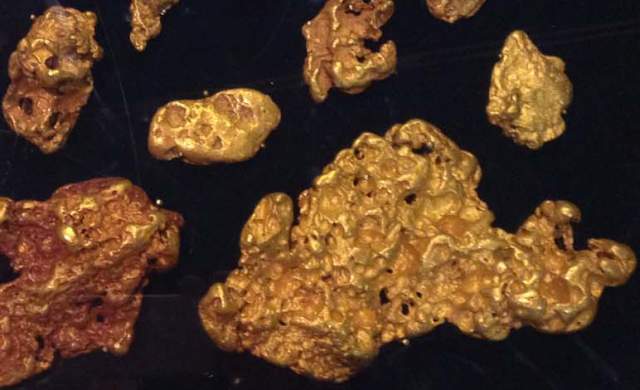 Gold Nugget Display
The first thing that met me was a roundtable display of various gold nuggets discovered throughout history. Included in the display was a very large 4.4kg nugget, discovered in 2003 in Victoria. The so-called Goldasaurus was discovered almost by accident by an amateur prospector and is one of the larger nuggets to be found in the area in recent times. There was also a range of replica nuggets, including the famous Welcome Stranger and Hand of Faith nuggets, which are on our 1987 Perth Mint gold coin sets.
I figured that there would be a gold coin display, seeing as it was a gold museum, but I was unprepared for how impressive their collection of gold coins appeared to be. (The coin collection on display at the British Museum last October was mediocre by comparison, but to be fair, the display was perhaps only a small part of their entire collection.)
The first thing I noticed was a large montage of all the different effigies of Queen Victoria, from the Banksia-wearing young queen on Sydney Mint sovereigns to the matronly Victoria that graced the Veiled Head sovereign. Beneath the montage were four actual sovereigns, each depicting in life-size the four different obverses. As a coin dealer, I noted the grades of each coin and surmised that PCGS would have graded the coins in solid Mint State grades, assuming the reverses were just as good.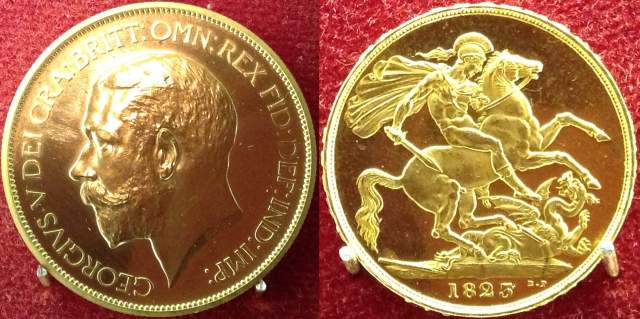 &pound5 Proof from the 1911 Coronation Set (left) and 1823 business strike &pound2 piece (right)
The next display showed eight proof gold sets from the UK, two sets of each year from 1887, 1893, 1902, and 1911. Collectors of British gold will know that these are the four years in which all four gold denominations (half sovereign to five pound) were struck in sets. I mention that that were two sets of each year, and that was so to display both obverse and reverse of all four coins. A lot of these early proofs were struck from polished dies (particularly 1902) so the coins can appear hairlined. The coins on display that day looked great by comparison.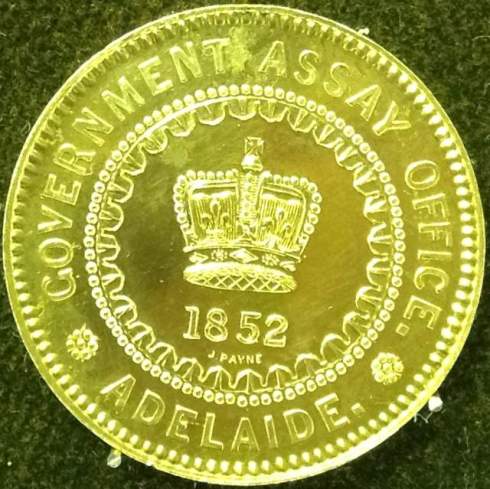 Adelaide &pound5 -probably gilt
Equally as notable was the display of Adelaide Pounds and Five Pounds. Curiously, there were four Adelaide Pounds -all Type II. I have a suspicion the museum had attempted to display both sides of both types of Adelaide Pound, but as the Type I is excessively rare, used a Type II instead. Meanwhile, the Five Pound was most impressive. I don't have enough experience with Adelaide Five Pounds (all of which are restrikes), but as far as I could tell, the coin looked to be either a genuine gold restrike or some kind of gilt electrotype. There were also replicas of the two types of Adelaide ingots, genuine examples of which are excessively rare.
Of course, no coin exhibit would be complete without mention of Australia's first coins: The Holey Dollar and Dump (both of which are celebrating their bicentennial this year). Although not made of gold, these coins circulated during the early years of Australia's gold rush and are worth displaying from a historical perspective. The Holey Dollar appeared to be in very good nick; the Dump, on the other hand, lived up to its name: It was very dumpy indeed. I took photos of both coins, but sadly my camera phone did not do either coin justice.

Overall, the museum was a fun way to end a long day. The exhibits are high-quality and the coins are of higher-quality still. If you're headed out toward north-west Melbourne, swing by the Ballarat Gold Museum. I spent over two hours there, but for less fanatical collectors an hour will probably be enough.
Posted by harrisk at May 14, 2013 9:35 PM
Subscribe to our Newsletter