There are a number of different types of 2x2 album pages that you might pick up from your local coin dealer or supplier. They are often unlabeled, sold per page and who would know where they came from.
I would say that most, if not all of these pages are made from pvc which is a nice thick sturdy material to protect your coins in their 2x2's in the page then in the album. They might be a nice thick protective material but the pvc itself is not suitable for coin storage. It can actually do irreversible damage to your coins spoiling them.
I know the blog team have been going on quite a bit about the pvc issue, but it isn't just us, take a look here. Again, here is an article showing exactly what pvc damage is. If you have a read of it and think there is a cure I have bad news for you, the Blue Ribbon substance mentioned is a CFC and known carcinogen and cannot be purchased in Australia due to its' toxicity.
PVC 20 pocket album pages are typically about 170 micron in thickness. Other album pages that are available in Australia are BCW branded pages imported from the US. These are selling on eBay Australia quite cheaply but buyer beware. These BCW pages are 110 micron thick and are a thinner coin page giving less mechanical protection that traditional coin pages. The imported Ultra-Pro pages we sell are manufactured in the USA and are also available at outlets throughout Australia. These pages are manufactured by the millions for the US sports card, game card, and coin collector market. Ultra-Pro coin pages are 140 microns thick and a suitable (and much safer) alternative to the traditional PVC pages found in the Australian market. They do however only suit 3-ring binders which are not a particularly popular size in Australia. The Purple Penny have available an Australian made 20 pocket Coin page made from archival quality polypropylene. These pages are made by an Australian manufacturer exclusively for The Purple Penny. These pages are the thickest non PVC coin page available at 150 micron thickness and will suit 3 and 4 ring binders.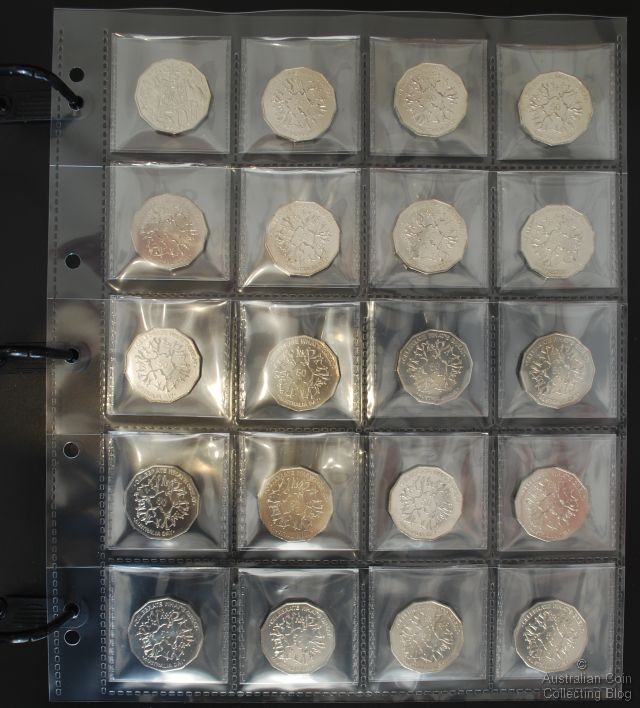 Coins in Saflips in The Purple Penny 20 Pocket Coin Pages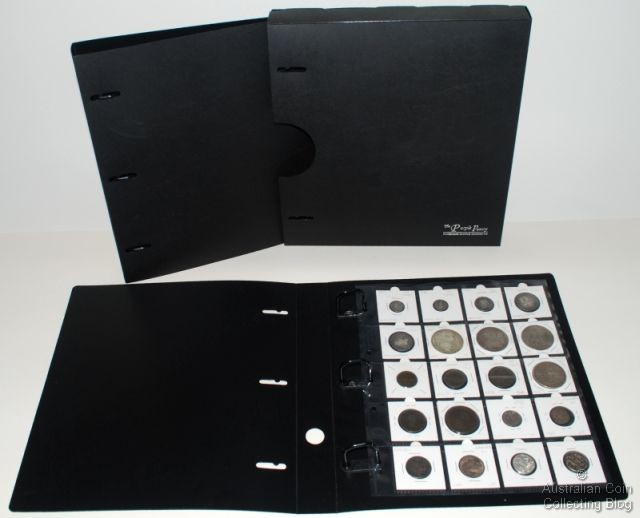 Coins in Cardboard 2x2's in The Purple Penny 20 Pocket Coin Pages in The Purple Penny Album
Posted by harrisk at June 20, 2009 4:46 PM
Subscribe to our Newsletter