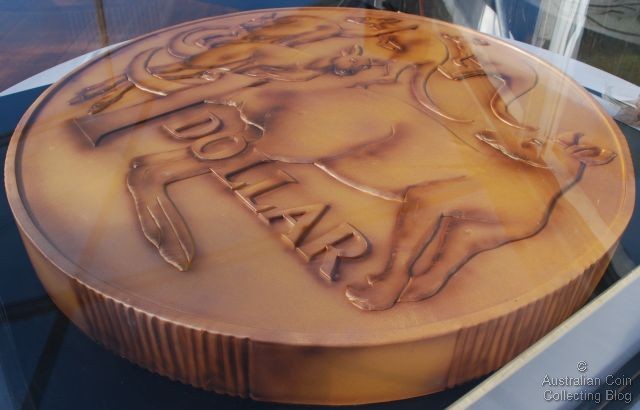 Giant Mob of Roos Cake
Saturday the 6th November 2010 saw the Royal Australian Mint launch it's 2011 "Making it memorable" mint products range at a special free breakfast on the lawns outside the Bundawang pavilion Exhibition park in Canberra. The breakfast was shared between 8am and 10am on Saturday before doors opened to the Canberra ANDA show where the Mint had a display, shop, and portable press.
The coin launch was celebrated with an enormous Mob of Roos one dollar cake (seen above) approx. 1m in diameter. It remained on show beneath a perspex cover for the morning and was transferred to the Visitor Gallery at the RAM later in the day. Breakfast attendees were given slices of a substitute cake as it would have seemed a shame to eat such a magnificent piece.
Few people gathered for the breakfast, I wouldn't say a large crowd as there was never much wait for the mini pancakes offered with strawberries and ice cream or the coffee and hot chocolates available. Waiters wandered with champagne and fruit kebabs.
RAM CEO Mr Ross MacDiarmid spoke and unveiled the 2011 gift products now available for purchase. These included the 2011 Wedding Set, Baby Sets, Year Sets and the 2 coin sets Riding on the Sheeps back issues.
Visitors were given a "showbag" containing the Mint Issue magazine, a copy of the publication "Coins & Currency in Canberra", a fridge magnet, RAM pencil and RAM mints (yes, there were many Mint mints jokes). The showbag also included a voucher for half price entry to the ANDA show and a 5% off discount voucher for purchases made at the Mint Shop (note: not at the show). A draw was conducted giving away some coinwatch products to 3 lucky breakfast attendees.
Overall a great time was had catching up with other collectors in a relaxed atmosphere and also getting to speak with RAM staff. And it wasn't a freezing cold Canberra morning so that was a bonus!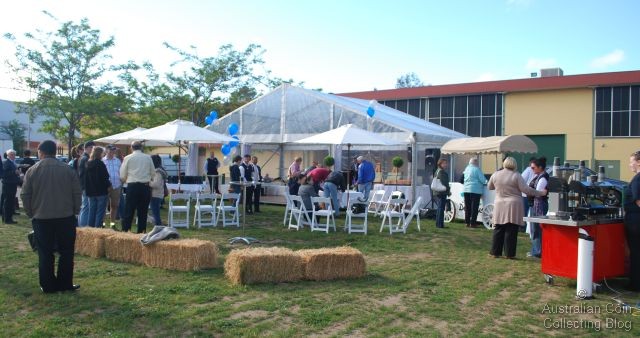 RAM launch breakfast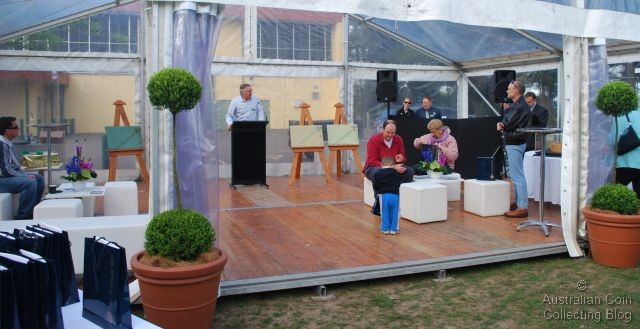 RAM CEO Mr Ross MacDiarmid
Posted by harrisk at November 8, 2010 8:11 AM
Subscribe to our Newsletter