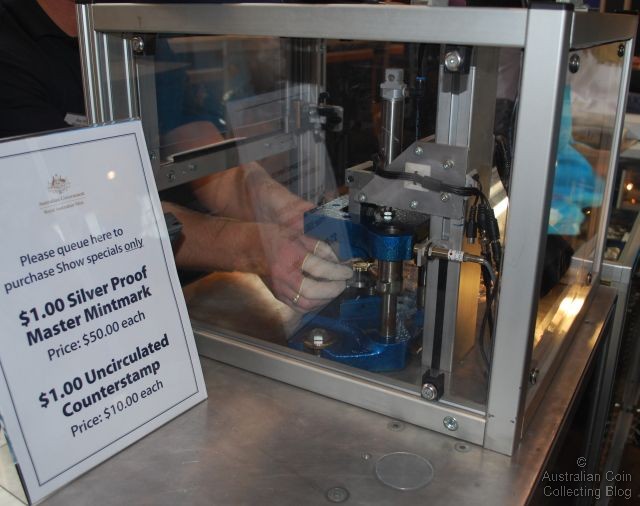 Placing the coin in the mobile press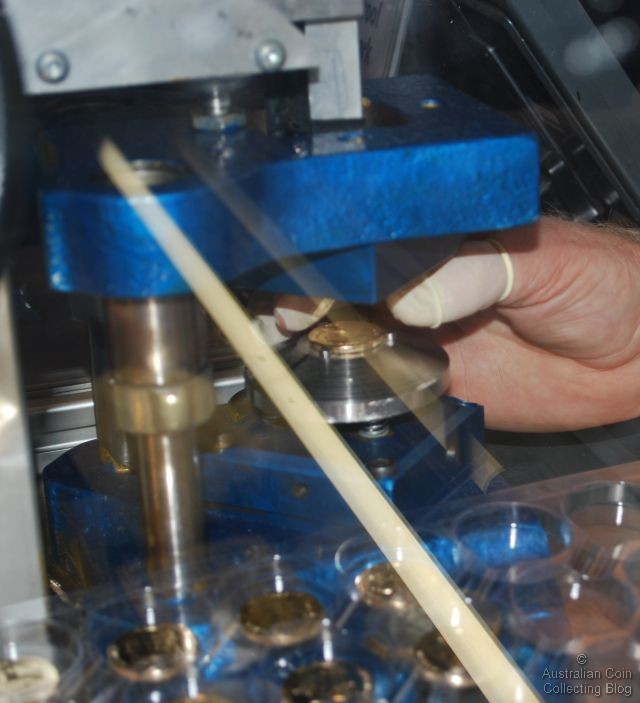 Aligning the coin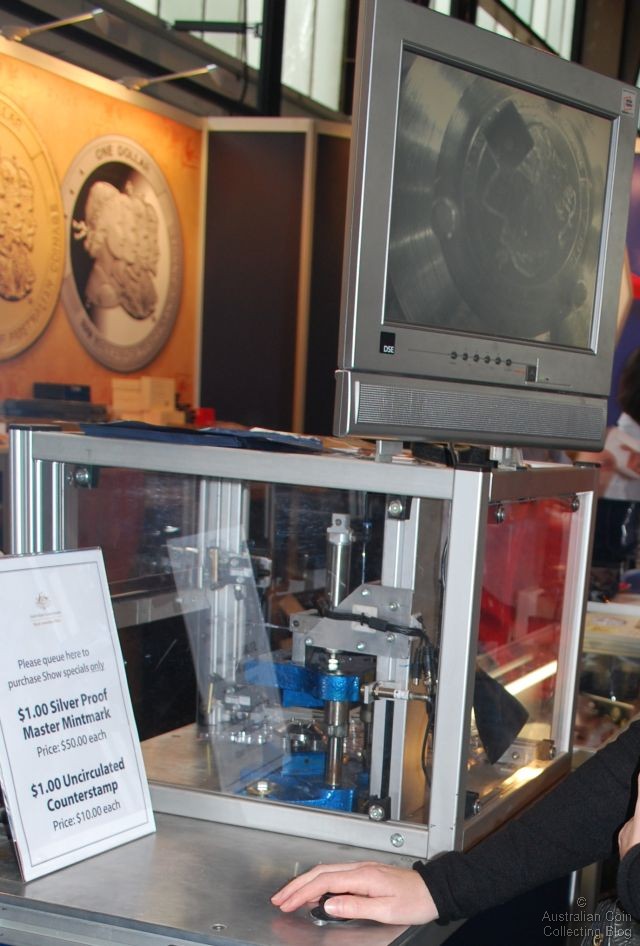 Pressing the button

The Royal Australian Mint dusted off their mobile coin press for use that Canberra ANDA Coin show held at Exhibition park in Canberra on the weekend or 6/7 November 2010. This press was last seen used at ANDA shows in 2008 and has had a recent "pretty up" for the show. Technicians at the show explained it's new blue paint job was especially for the occasion.
Coins are brought to the venue housed individually in HDPE hard plastic pages. They are pre-struck with the coin design but are missing the mintmark. Here each coin is placed into the press and aligned so the mintmark can be applied by the press and will always be in the desired spot. The press door is closed by the RAM technician and visitors can press the black button to activate the pneumatic press. The coin is then removed, checked and placed into it's accompanying folder.
The coin available at this show was the C Counterstamp 100 years of Australian coinage one dollar for $10 each.
As far as collectors have been told the Royal Australian Mint has no plans to continue the use of the portable press at any other coin shows. It would be such as shame not to see it again.
Posted by harrisk at November 8, 2010 8:51 AM
Subscribe to our Newsletter