The Royal Australian Mint recently showcased an exhibition of error coins in Melbourne. The display was titled "One in a Million -Unexpected Treasures from the Royal Australian Mint". Thanks to 'SJS', our Melbourne correspondent and Chris Zark we're proud to be able to bring you some images of these stunning error coins.
The Die Cap error is sometimes called a bottletop. This stunning example is of the 2000 subscription silver proof Proclamation penny.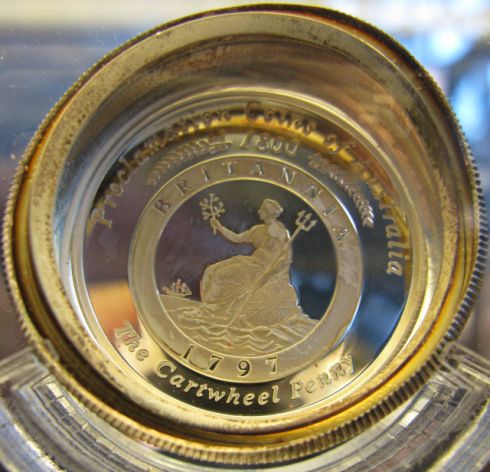 Die Cap Error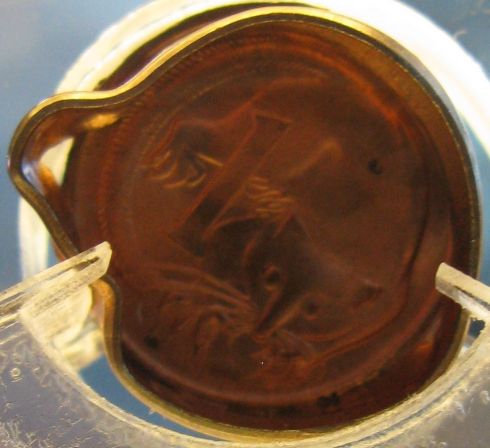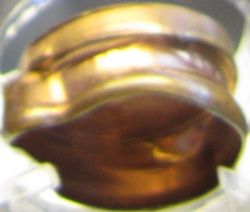 1980 1c Die Cap
A Brockage Indent is a rare error and to have the mated pair is a one in a million!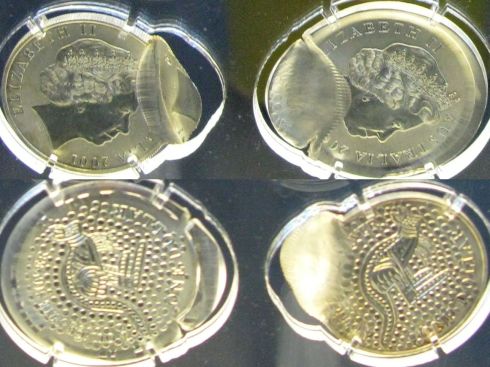 Indented Brockage Mated Pair
Take a look at part 2 for more spectacular coin errors.
Posted by harrisk at September 10, 2011 8:58 PM
Subscribe to our Newsletter