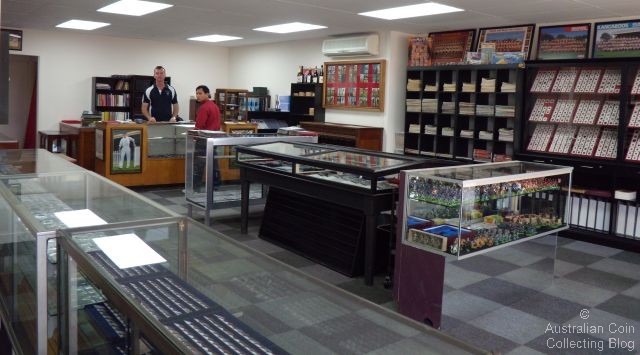 At the Toss of a Coin New Premises
It's been 2 and a half years since we wrote A Day at the Coin Shop and things have changed considerably for us and At the Toss of a Coins' owner Gerry McGinley. The business has just moved to bigger and better premises at Brighton, southwest of Adelaide's CBD. The new shop at 500 Brighton Road, Brighton has only been open for a week and is still being set up. Over the coming months we're sure to see window signage and some fine tuning of the shop layout. Gerry is renowned for his well-organised and well presented shop and the new premises already shows this off. At the Toss of a Coin is oriented towards sports enthusiasts selling sporting memorabilia and collectables but we're happy to say the new shop looks much more like a coin shop than the old premises! There are many cabinets full of Australian and world coins that are very easy to browse. And of course Gerry and his lovely wife are on hand to help you out. The new shop is directly opposite an ANZ bank if you run short of cash. Those of you who know Gerry will be surprised that he's moved into the 21st century and now has EFTPOS facilities in the shop!
We're quite excited about this new shop, if you're in the area it's well worth the trip. Tell Gerry you read about his new shop here on our blog!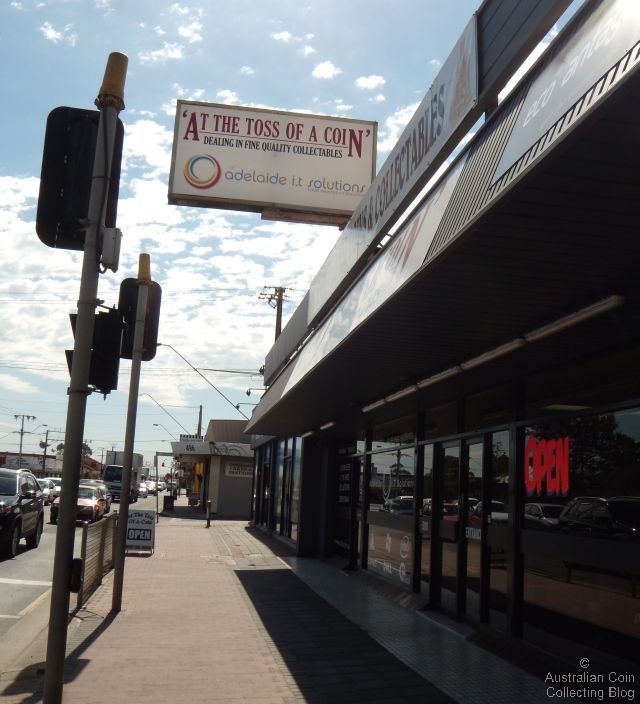 500 Brighton Rd, Brighton, Adelaide
Posted by harrisk at September 5, 2012 12:27 PM
Subscribe to our Newsletter