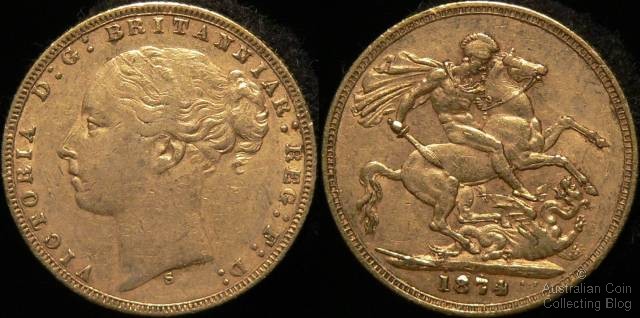 Australian Gold Sovereign
The sovereign is a highly collected gold bullion coin as well as many rare dates and high grades being keenly sought by the elite coin collector. The gold sovereign was and is minted for many countries including Great Britain, Australia, Canada and South Africa. It is also collected to hoard the commodity gold betting on a rise of the precious metal base price or the exchange rate making your gold stash more valuable. You might also be surprised by the amount of gold in a sovereign and that it does have considerable value as a bullion coin in any condition.
A gold sovereign contains .2354 troy oz of gold equivalent to 113.0016 grains and should weigh 7.322381g. Each is struck in 22 carat gold which is a fineness of .916.
Work out the value of your gold sovereign, half sovereign or other gold coins on the World Gold Coin Value calculator.
With the power of a little bit of internet magic we've worked out today's* bullion value of a gold sovereign at include_once('silver-coin-values/inc/silver_value.php'); $value=$gold_price*0.2354; $string='AU$'.number_format($value*$aud,2).' (US$'.number_format($value,2).')'; echo $string; ?>.
*yes, that's today's value and not the day this article was written. This value is updated every hour or so using the current gold price and exchange rates from Kitco.
Posted by harrisk at October 25, 2012 11:37 AM
Subscribe to our Newsletter