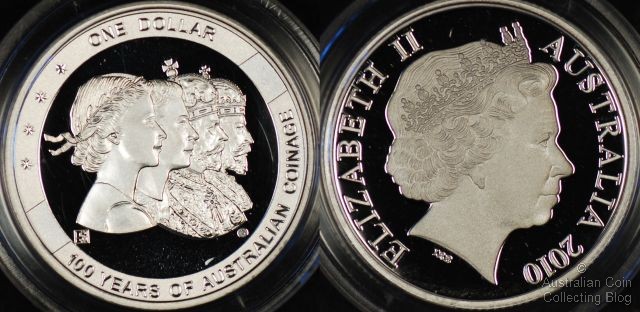 2010 100 Years of Australian Coinage Silver privymark $1
The Royal Australian Mint has this year chosen to pre-strike a silver proof coin for each ANDA (Australian Numismatic Dealers Association) coin show held around the country in 2010.
This coin is a 100 Years of Australian Coinage One dollar struck in 99.99% fine silver proof. Each coin is struck with a special privymark. This particular privymark a letter over a kangaroo inside a square -seen below is an S and M over a kangaroo inside a square. Sydney, Brisbane, Melbourne and Perth, S, B, M and P privymarked coins have been released so far at each event. Mintage is 2,000 coins per show.
The Canberra ANDA show proved to be little different with the RAM attending with their portable press to strike an uncirculated C Counterstamp issue. A silver proof was also released but was a C Master Mint mark and not a privy mark. This just means that the square did not surround the kangaroo inside the 'C'.
To see the mintages of other similar issues, check the 2010 Mintage Table.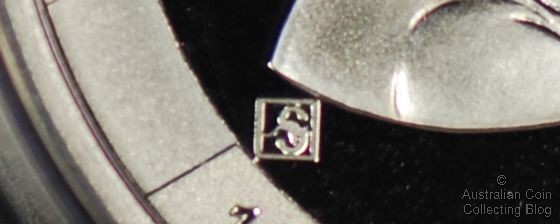 Closeup of the S privymark from the Sydney ANDA Show

Closeup of the M privymark from the Melbourne ANDA Show
Posted by harrisk at August 27, 2010 12:48 PM
Subscribe to our Newsletter