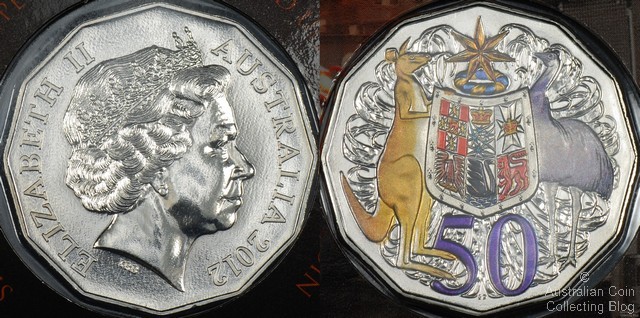 2012 Uncirculated 50c from Mint Set
For all the 50c collectors out there and I know there are quite a few of you then the annual year sets from the Royal Australian Mint for 2012 contain something special just for you.

The uncirculated mint set features a hyper-metallic coloured design of the kangaroo, emu, state badges on the shield, wreath, star and a bold blue number 50. A stunning reinvigoration of the classic Coat of Arms design first seen on the 80% round silver 50c at decimal changeover in 1966.
The proof set features the 50c in selectively gold plated beauty each coin being individually pressed and hand polished for a result of the highest quality. Stuart Devlin's design certainly graces the dodecagonal shaped 50c well.
Both types of year set are a special edition for 2012 and every set is numbered with the uncirculated set limited to 100,000 and the proof set limited to 50,000. They invite us to look more closely at the designs that have stood the test of time and appreciate the detail, design and beauty of the designs found in your pocket that you might not give a second thought to.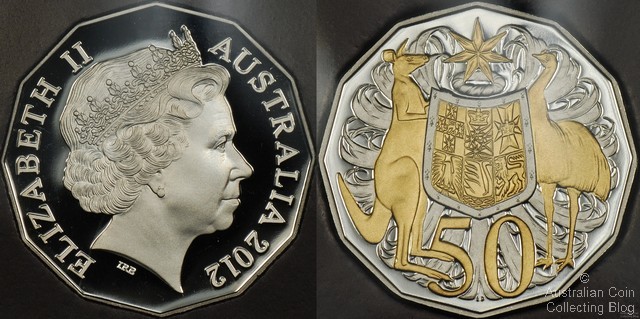 2012 Proof 50c from Proof Set
Posted by harrisk at December 19, 2011 1:20 PM
Subscribe to our Newsletter