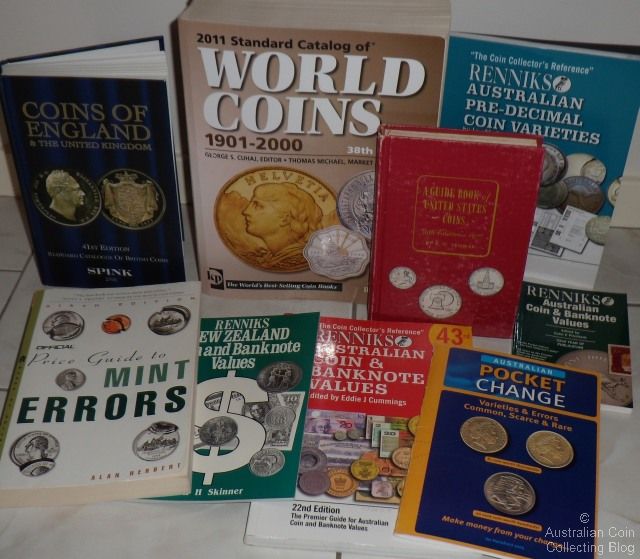 Coin Books you can find at your local library
Often we get asked what's the value of my coin or what's my coin worth? It might be an Australian coin found in change that you might think has value (other than it's face value) or a foreign coin that you want to find out what it's worth.
The answer is often closer than you think......find it at your local library!
Sure, maybe you're not a collector or a sometimes collector and you're seeking specific help about a coin value. Stop by your local library and you should be able to borrow a coin catalogue to help you in your quest. Most libraries have copies of Australian coin catalogues such as Renniks Australian Coin and Banknote Values or the pocket guide to Australian Coins and Banknotes by Greg McDonald (McDonald's or Macca's as it is often nicknamed). You can also find world coin catalogues such as Krause. It's not essential that you have the most up to date guide as these reference books can help you with possible values and these values don't typically change that much from edition to edition. So borrowing a guide that's maybe a few years old is a perfect way to research yourself what your coin is worth!
Posted by harrisk at March 9, 2013 6:28 PM
Subscribe to our Newsletter