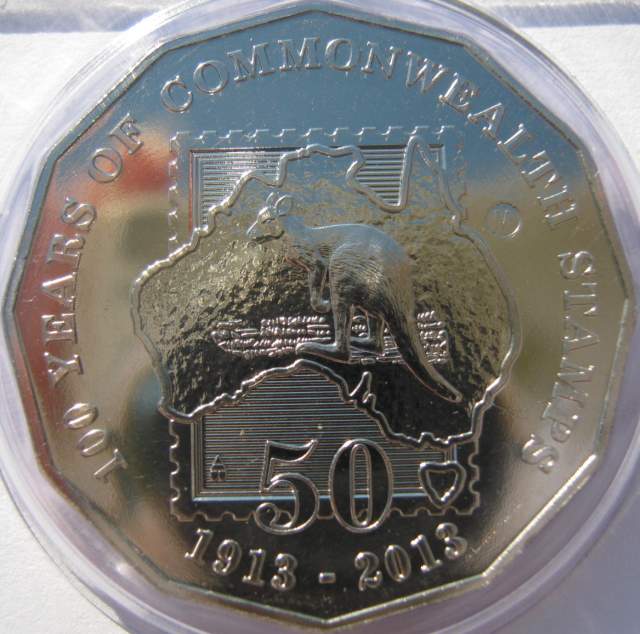 2013 100 Years of Commonwealth Stamps 50 Cent (images thanks to the Blog's special friend "AC")
The World Stamp Show is currently being held in the Royal Exhibition Building in Melbourne from 10th to the 15th May 2013. Australia Post and the Royal Australian Mint are working together to produce a limited edition daily PNC (stamp first day cover with a coin as well) for collectors to purchase during the show. Each day a different coloured foil postmark is applied at the Australia Post stand where you can make your purchase and are given a token to collect your coin to make your PNC complete.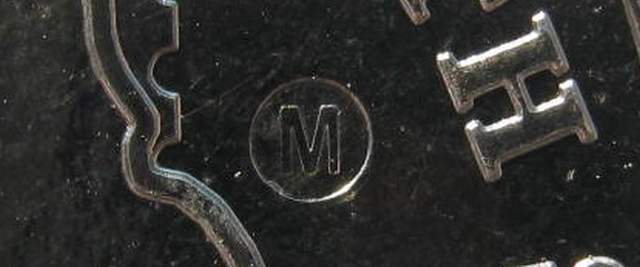 2013 100 Years of Commonwealth Stamps 50 Cent M (Melbourne) Counterstamp
Head over to the Royal Australian Mint stand where you'll press your own M (for Melbourne) Counterstamp onto your 100 Years of Commonwealth Stamps 50c. Each day 1,250 PNC's will be issued giving a total mintage of just 7,500 M counterstamp coins in this PNC cover. Issue price is a hefty $30 each.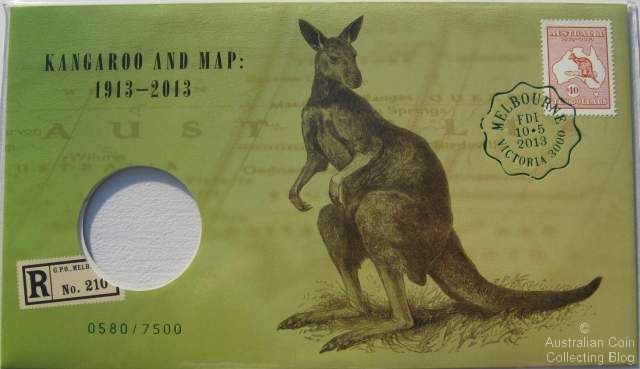 2013 Kangaroo and Map Limited Numbered PNC
Posted by harrisk at May 11, 2013 5:19 PM
Subscribe to our Newsletter