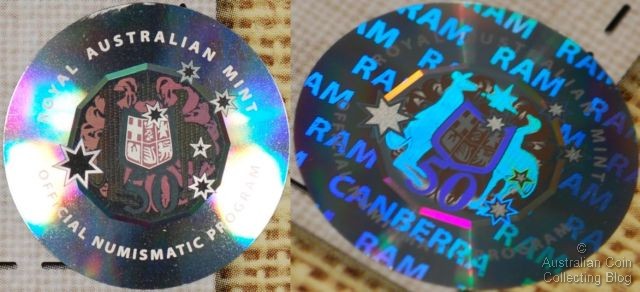 Official Royal Australian Mint Hologram Sticker
From 2011 the Royal Australian Mint will release all it's official products that are part of the Mint's official numismatic program with a special holographic seal helping consumers to recognise authentic RAM products (excluding the gallery press mintmark coin).
It is hoped that this special seal will help consumers differentiate between privately produced issues and products that are not officially endorsed.
The sticker seen above is a hologram which looks different depending on the angle you view it. It is custom-made and tamper proof.
Corporate products made by the Royal Australian Mint but not distributed by them will not have this sticker
Posted by harrisk at November 22, 2010 9:23 AM
Subscribe to our Newsletter