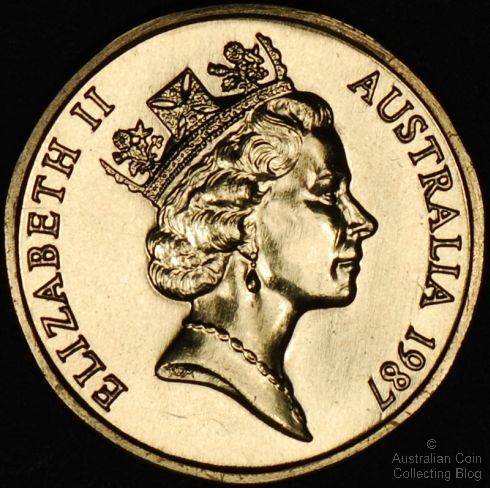 The Raphael Maklouf Portrait of Queen Elizabeth II
The portrait of Queen Elizabeth II seen on Australian coin obverses from 1985-1998 was designed by Raphael Maklouf. The Maklouf portrait followed the previous young portrait designed by Arnold Machin and was replaced by the mature portrait by Ian Rank -Broadley in 1999.
As only official Royal portraits are used on all Commonwealth currency it was decided in 1982 by the Royal Mint in London that a replacement for the Machin portrait (used for 18 years) was needed. The Royal Mint invited 17 artists to submit designs and it was Maklouf's models that were the most promising. Two designs were selected for British coinage and one design was adopted to be used on Australian legal tender coins.
Raphael David Maklouf FRSA currently works for the Tower Mint in London which produces Medals and legal tender coinage for Gibraltar. He was born on December 10th 1937 in Jerusalem and emigrated to the UK after the second world war.
This portrait shows Queen Elizabeth II wearing part of the Brittish Crown Jewels, the George IV Royal Diadem (also known as the Diamond Diadem) which HM wears on her way to and from the State Opening of Parliament. It was made by Rundell (the Royal Goldsmith of the time) in the 1820's during the reign of King George IV. The diadem (smaller and less weighty than a crown, much like a special tiara) sparkles with 1333 diamonds weighing 325.75 carats (65.15 g) and has 169 pearls along its base. The design depicts roses, shamrocks and thistles, the floral symbols of England, Ireland and Scotland.
As per tradition Queen Elizabeth II faces to the right in this design, and all others seen on legal tender currency. The base of the portrait shows Maklouf's initials RDM.
Posted by harrisk at February 4, 2011 10:17 AM
Subscribe to our Newsletter