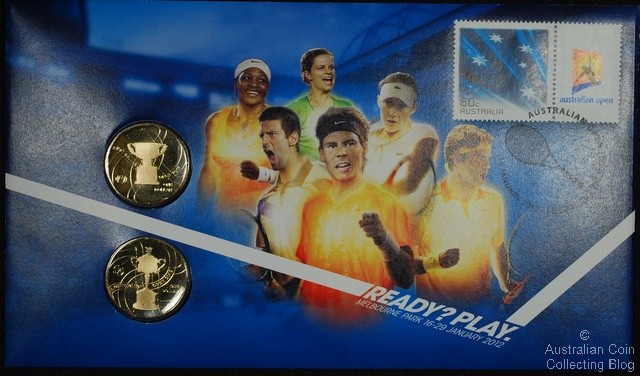 Australian Open 2012 PNC
In a joint release between Australia Post and the Royal Australian Mint this PNC features two one dollar coins -the first official release of it's kind. These commemorative dollars are NCLT or non-circulating legal tender and were not released into circulation. They have been produced for the collector market to commemorate the 2012 Australian Open Grand Slam tournament and the 100th Men's final match.
Each dollar is slightly different, both depicting the winners trophies -one mens and one womens. Interestingly the cover image of the PNC shows both mens players who fought it out for the title Rafael Nadal and Novak Djokovic with Djokovic taking home the trophy.
Each PNC is numbered up to 15,000 and released by Australia Post at $29.95. The PNC is cancelled in Melbourne on the first day of the tournament, 16th January 2012.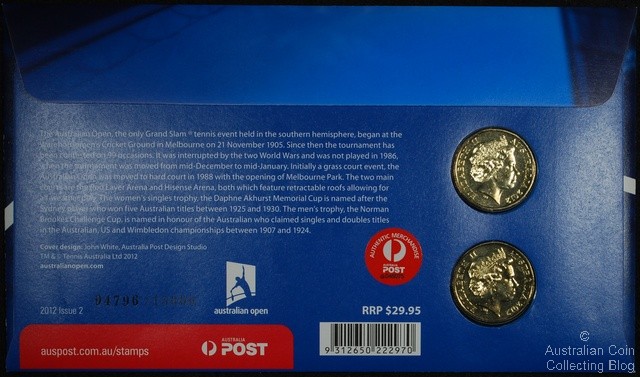 Australian Open 2012 PNC
Posted by harrisk at February 27, 2012 1:47 PM
Subscribe to our Newsletter