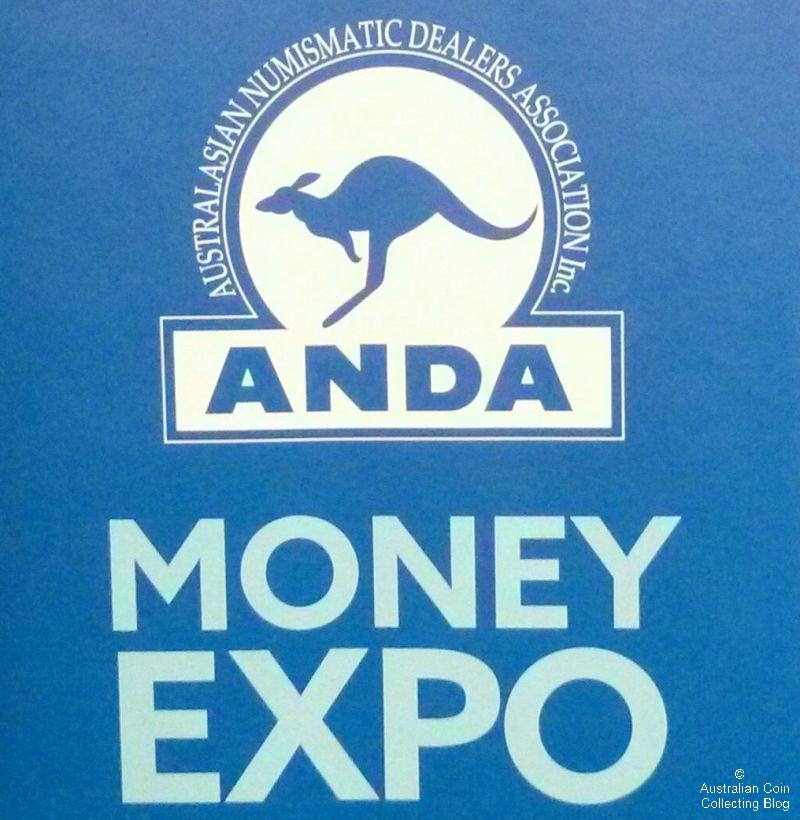 The Melbourne ANDA Money Expo was held on Saturday and Sunday 18-19th August 2018 at the Melbourne Park Function Centre. It was super easy to find the venue with just a short journey on the number 70 tram from Flinders Street station or just down from Southern Cross station (Cnr Spencer St and Flinders St) where I hopped on the tram. I caught an early flight out of Adelaide and was able to make the journey there and back without any problems and spend some good quality time browsing dealers stock, chatting with dealers and catching up with coin friends.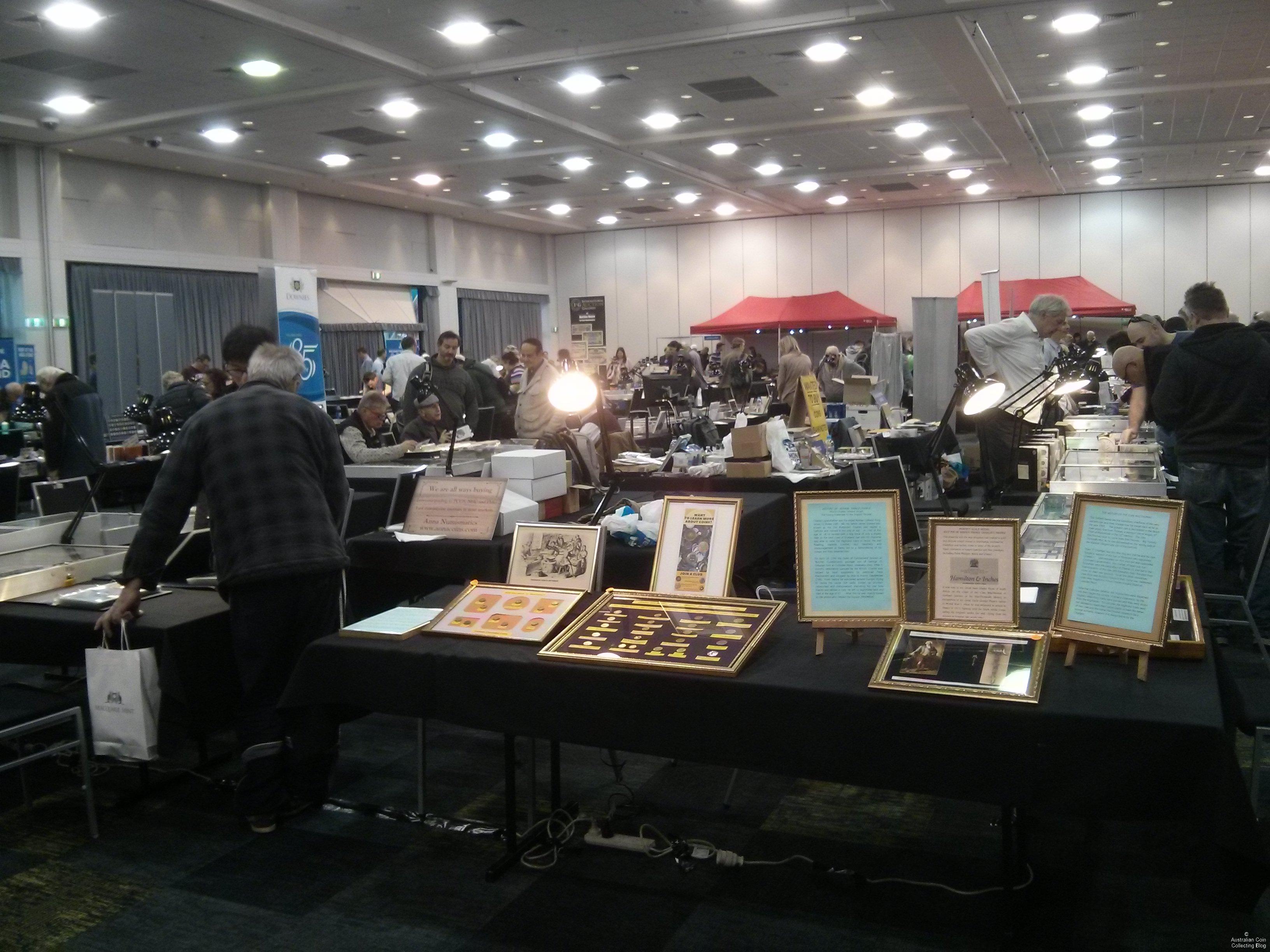 The show was attended by many of the familiar coin dealer faces we all get to know as collectors. From the cheery Tony Byrne, Adam Lovegrove of Southern Cross Coins, Edlins, Downies, IAG, Anna Numismatics, Canberra Numisco, Klaus Ford Numismatics, Watermans Coins, Pacific Rim Coins, Sterling & Currency there were plenty of vendors promoting their wares at the event. Displays from the Victorian numismatic societies were also pleasing to view.
Just for the kids 2 Cent Challenge also appealed to the older folk -who are we to judge! Collecting is enjoyed by all ages not just the 5-15. It's great to see parents helping the kids out too.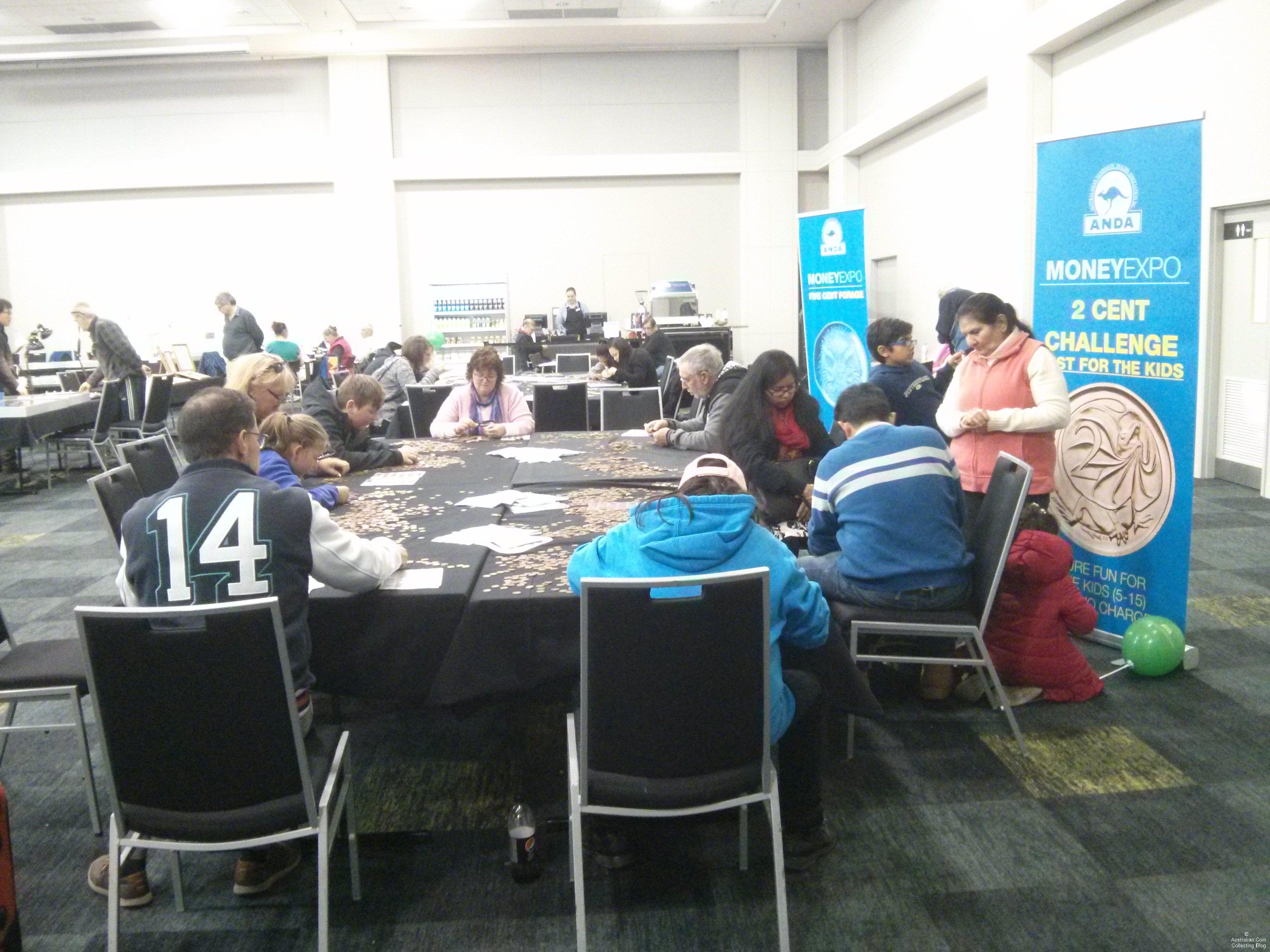 The 5 Cent Forage also a fun project for a sunny and stormy (even hail battered the roof at one stage) cold and wet wintery Melbourne day.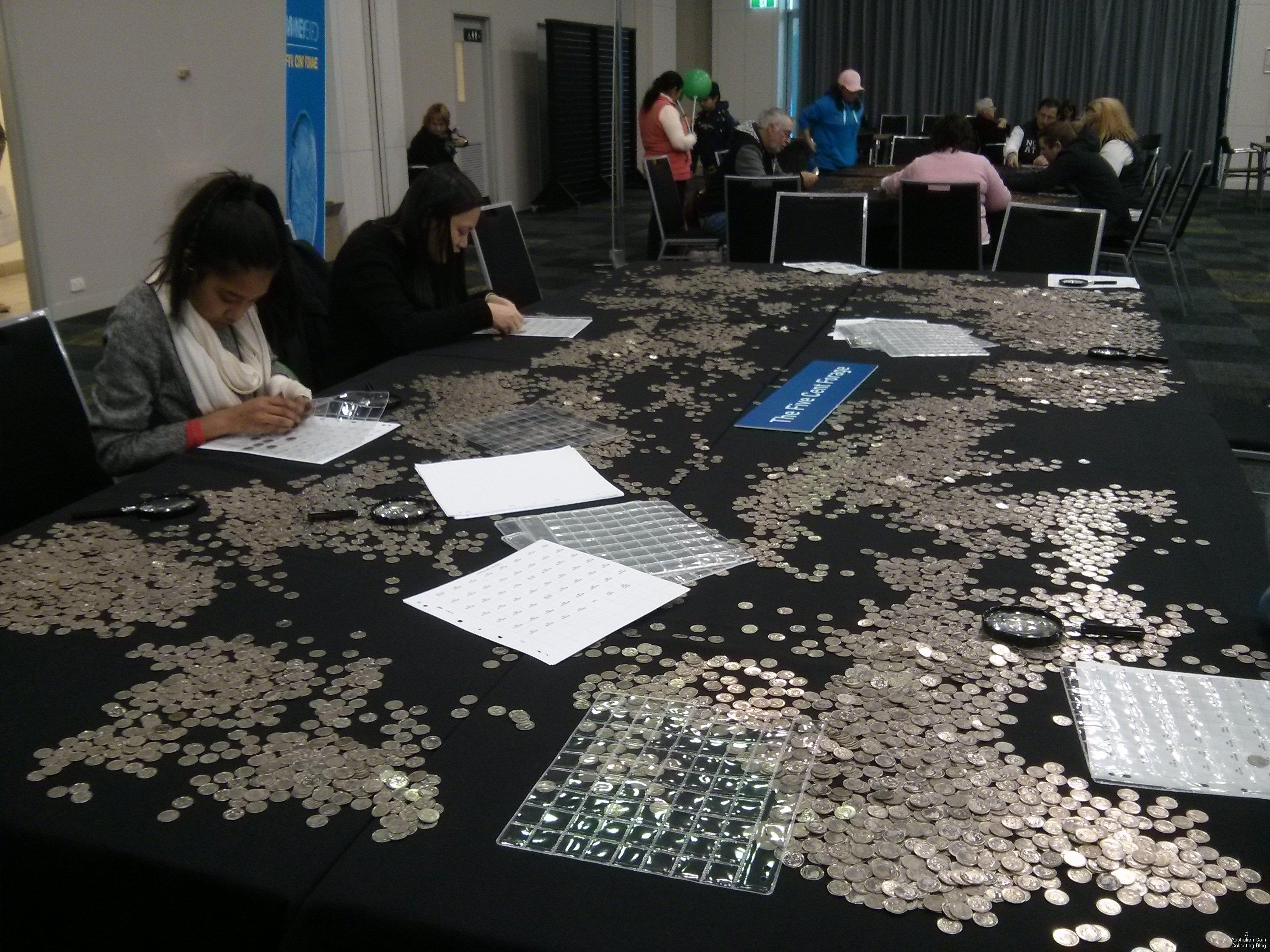 Plenty of show special collectables were on offer from both ANDA and Australia Post. This display of 2018 Mob of Roos dollars with M privymarks and a sprinkling of B and P privies looked particularly artistic.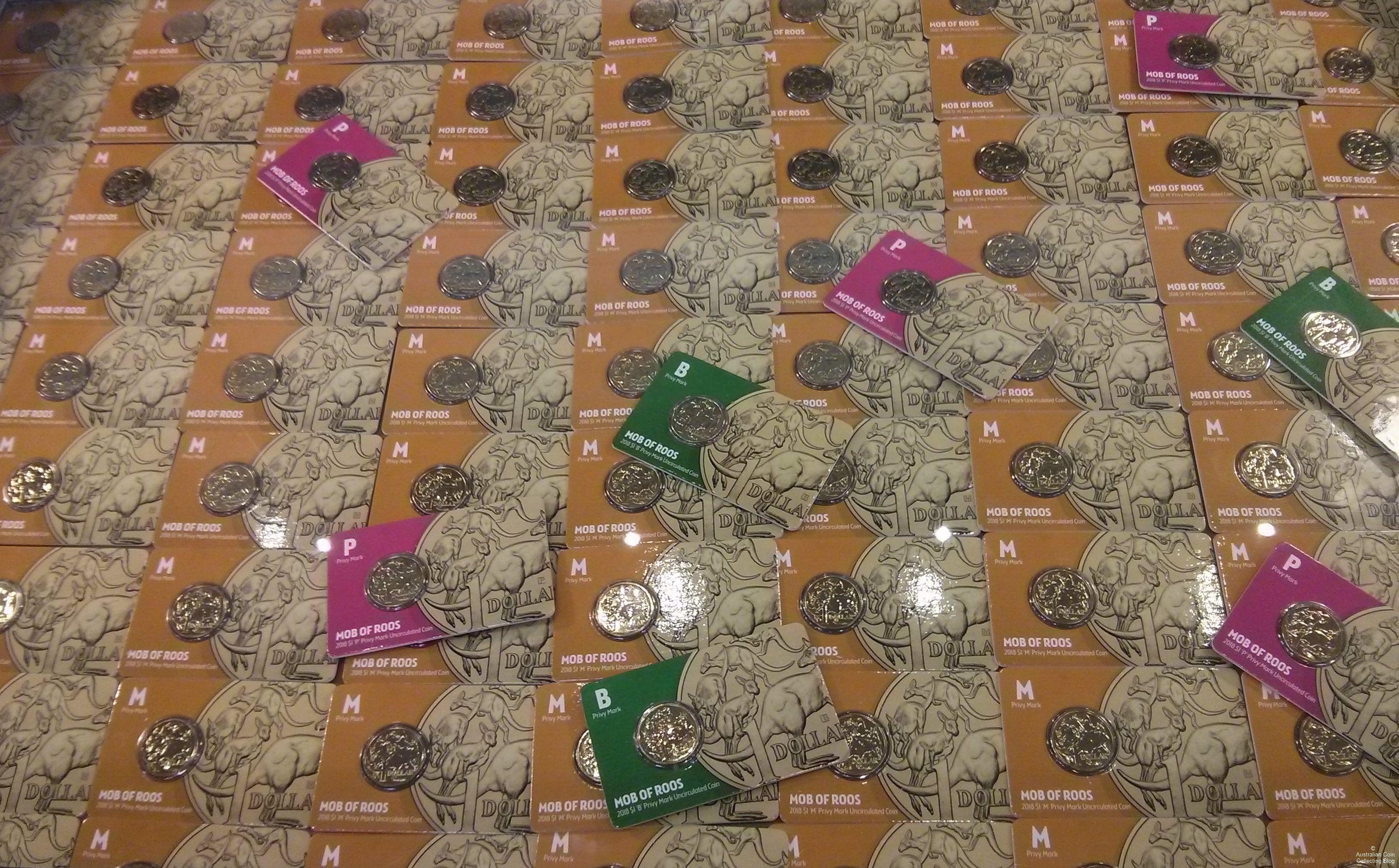 Show specials.